EcoMobility World Congress 2017
LIVABLE, SHARED, INTELLIGENT
2-4 October 2017 | Kaohsiung
P1 TOWARDS ECOMOBILITY, WHERE ARE WE NOW?
CONGRESS OPENING
Welcome from the EcoMobility World Congress 2017
Chen Chu, Mayor, City of Kaohsiung
Introduction and welcome by ICLEI
Gino Van Begin, Secretary General, ICLEI-Local Governments for Sustainability, Bonn, Germany
Towards car-lite multi-modal urban mobility (keynote)
Limin Hee, Director of Research, Center of Liveable Cities (CLC), Singapore
Our Ecomobility Agenda Ecomobility – 10 years en route
Konrad Otto-Zimmermann, Creative Director, The Urban Idea, Freiburg, Germany
Mainstreaming ecomobility in urban and regional development
Chow Kon Yeow, State Executive Councilor for Local Government, Traffic Management and Flood Mitigation, Penang State, Malaysia
Ecomobility, contribution to the New Urban Agenda and the Paris Agreement
Clayton Lane, CEO, Institute for Transportation and Development Policy (ITDP), New York, USA
Congress program and introduction of the Kaohsiung Strategy
Monika Zimmermann, Deputy Secretary General, ICLEI-Local Governments for Sustainability, Bonn, Germany
A1 Creating livable cities through ecomobility
EcoMobility in the city of Kaohsiung
Li Ming Hsu, Vice Mayor, Kaohsiung
EcoMobility, lever of urban innovation in Suwon
Tae-Young Yeom, Mayor, Suwon, South Korea
Livable Cities: It is All About the Street
Camilla Ween, Director of Goldstein Ween Architects, Chair of Trustees of Spacelink Learning Foundation, President of Women's Transportation Seminar (WTS), London, United Kingdom
Livable Cities: EcoMobility in the city of Boulder
Suzanne Jones, Mayor, Boulder, USA
Creating a livable city through ecomobility – an example of Melbourne
Nic Frances Gilley, Chair of Transport, Melbourne, Australia
A2 Mobility as a Service (MaaS)
Introduction and moderation
Susan Zielinski, Independent Mobility Innovator, Consultant and Writer, Canada; former managing director of Sustainable Mobility & Accessibility Research & Transformation (SMART), University of Michigan, USA
Bike and car sharing is a form of MaaS in cities
Ma Shuang, Researcher, Tsing-hua University, Beijing, China
The Impact of On-Demand Ridesharing Services on Transportation in Cities
Paige Tsai, Transportation Research & Policy, Uber, San Francisco, USA
Will MAAS solve the congestion problem on Freeway No.5
Mu-Han Wang, Director General, Department of Science and Communications (MOTC), Taipei
A3 Smart mobility for smart cities
B1 Safer and healthier cities for us and our children
B2 Financing shared mobility and cross-sectorial synergy
Introduction and moderation
Sunny Kodukula, Project Coordinator, Wuppertal Institute, Wuppertal, Germany
Decision-making models for financing urban mobility
Prashanth Bachu, Urban transport consultant, WRI India
A Successful Public-Private Partnership: YouBike
Vicky Yang, CEO, Cycling Lifestyle Foundation, Spokesperson for Youbike, Founder for Cycling Lifestyle Foundation, Taipei
Urban Transport Financing: How to find a balanced mix of economic instruments?
Manfred Breithaupt, Senior Transport Advisor, Frankfurt, Germany
Future mobility investment
Tony Verb, Co-Founder and Managing Partner, GreaterBay Ventures and Advisors, Hong Kong
B3 Vehicles of the future
Introduction and moderation
Konrad Otto-Zimmermann, Creative Director, The Urban Idea GmbH, Freiburg, Germany
Self-driving vehicles in cities: A blessing or a curse?
Martin Ting, General Manager, 7Starlake, Taipei
Transition to Sustainability
Isabel Fan, Regional Director, TESLA Motors, Taipei
ZEV Action Plan in Changwon
Seungho Ha, Head of ZEV Team, Changwon, South Korea
PEOPLE, PEDALS, PARKS
Kaohsiung EcoMobility Dialogues (KED) #1
Mobility from a people perspective
Robert Stussi, CEO, Perform Energia Consulting, Lisbon, Portugal
City on a bike
Manfred Neun, Director, European Cycling Federation, Germany
Of Parks and Public Spaces
Bronwen Thornton, Development Director, Walk 21, United Kingdom
P2 URBAN MOBILITY: A CENTERPIECE IN BUILDING LIVABLE CITIES
MAYORS' PANEL
Chen Chu, Mayor, Kaohsiung
Jan van Zanen, Mayor, Utrecht, Netherlands
Park Jae Min, Deputy Mayor for Administrative Affair, Busan, South Korea
Tano Harumitsu, Vice Mayor, Kumamoto, Japan
C1 People-centered urban mobility
C2 Mobility of the future: Personal or shared?
Moderator presentation: Clayton Layne, Chief Executive Officer of Institute for Transportation and Policy Development (ITDP)
Presentation by Jason Chang, Professor, National Taiwan University, Taipei
Mobility of the future: personal or shared
Elin Chou, Senior Manager, Unicar sharing, Taipei
Auckland's transformation strategy in sustainable transportation
Wayne Walker, Councillor, Auckland, New Zealand
Susan Zielinski, Independent Mobility Innovator, Consultant and Writer, Canada; former managing director of Sustainable Mobility & Accessibility Research & Transformation (SMART), University of Michigan, USA
C3 Technology- assisted (eco)mobility
Mobility platform for the disabled and elderly: Towards equitable mobility
Amir Nivy, Founder & CEO, Hapitus, Singapore
Innovation and technology for sustainable transportation
Christina Olsen, Program Director, Meeting of the Minds, USA
LiDAR Technology and TOV for Autonomous Vehicles
TC Chiang, Division Director, Information and communications research laboratories. Division for
Telematics & Vehicular Control System, Hsinchu
Juan José García Gabian Beasain Asia Director, Construcciones y Auxiliar de Ferrocarriles, Taipei
Autonomous public transportation: A comparison between Europe and Asia
Thierry Mocquiaux, Director of Business Development, RATPDev Transdev ASIA, Hong Kong
D1 EcoMobility Alliance cities in action
D2 Policy framework for shared mobility
Innovation in Governance: A comparison of bike-sharing policy between china and Hong Kong
Dawn Chui, Head of Business Development, Hong Kong Science and Technology Parks Corporation, Hong Kong
Transport demand management (TDM) and policy frameworks for transport planning in Jakarta
Tonny Agus Setiono, Chief of Planning Division, Greater Jakarta Transport Authority, Ministry of Transport, Jakarta, Indonesia
Advocating for shared mobility in Kaohsiung
Yizhen Wu, City Councillor, Kaohsiung
Connecting the dots: the evolution of policy for multi-modal door-to-door ecomobility
Susan Zielinski, Independent Mobility Innovator, Consultant and Writer, Canada; former managing director of Sustainable Mobility & Accessibility Research & Transformation (SMART), University of Michigan, USA
D3 Co-benefits of ecomobility
Looking at ecomobility and the sustainable mobility pillars
Todd Litman, Executive Director, Victoria Transport Policy Institute, Canada
Innovation and technology for sustainable transportation: Practice in Guangzhou
Maosong Zhou, Guangzhou Urban Planning and Design Survey Research, Guangzhou, China
EcoMobility and Creativity – The business model of bike tourism and sharing economy
Hsin-wen Chang, Dean and Professor, Department of Leisure and Recreation Management, Chung Hwa University, Hsinchu
New Opportunities for Green Energy Create New Value of Port
Men-Feng Wu, Chairman, Taiwan International Ports Corporation Ltd.
The Chiang Mai we want : Low carbon mobility and sustainable urban system management Trinnawat Suwanprik, Sanitary Researcher, Chiang Mai municipality, Thailand
CLEANER FUEL FOR CLEANER TRANSPORT
Kaohsiung EcoMobility Dialogues (KED) #2
A new local energy and transport system
Robin Berg, Founder, LomboXnet, Utrecht, Netherlands
Right size – a cornerstone of urban ecomobility and right screen presentation
Konrad Otto-Zimmermann, Creative Director, The Urban Idea GmbH, Freiburg, Germany
Which comes first – clean vehicles or clean fuels?
Horace Luke, CEO, Gogoro Inc electric scooters and battery swapping company, Taipei
P3 TOWARDS INTEGRATED AND SHARED MOBILITY
KEYNOTE
Introduction and moderation
Emani Kumar, Deputy Secretary General, ICLEI South Asia Secretariat, New Delhi, India
A different approach to health and mobility
Jan van Zanen, Mayor, Utrecht, Netherlands (keynote)
The future of mobility is shared
Robin Chase, Founder, ZipCar, GoLoco, Buzzcar, Veniam 'Works, USA (keynote)
E1 Intelligent Transport System (ITS): Using technology to make mobility accessible and safe
Altering travel and driving behavior with ITS
Haji Ismail bin Md. Salleh, President, ITS Malaysia, Kuala Lumpur, Malaysia
How ITS could help multi-modal trip planning?
Sorawit Narupiti, ITS Thailand and Associate Professor of Civil Engineering, Chulalongkorn University, Bangkok, Thailand
Introduction to Smart Transportation System in Taoyuan City
Chi-Chung Hsiung, Chief Secretary, Department of Transportation, Taoyuan
Future of Smart Transportation
Jia-Ru Li, CEO, LILEE Systems, San Jose, USA
E2 Ecologistics in cities
E3 Integrating mobility and shared mobility
P4 HOW THE PRIVATE SECTOR CAN CONTRIBUTE TO SUSTAINABLE URBAN MOBILITY
KEYNOTE
Climate change mitigation: Sustainability development in mobility
With climate change, Delta, as an industry leader, adopted a long-term strategy to provide efficient and clean transportation and buildings. These include electric car charging facility, an integrated LED street lighting solution, and port crane energy recovery system that are used locally and internationally – slowly moving cities towards sustainable development.
Bruce Cheng, Founder, Delta Group, Taipei (keynote)
P5 THE FUTURE OF MOBILITY IN OUR CITIES
CLOSING PLENARY
Message from the Mayor of Bonn (Video Presentation)
Ashok Sridharan, Mayor, Bonn, Germany
Our messages on current and future challenges in urban mobility
The Kaohsiung Strategies (Congress outcome) Monika Zimmermann, Deputy Secretary General, ICLEI
The future of mobility in our cities, are we prepared? Discussion with panel and audience
Robin Chase, Founder, ZipCar, GoLoco, Buzzcar, Veniam 'Works, USA
Clayton Lane, CEO, Institute for Transportation and Development Policy (ITDP), New York, USA
Lloyd Wright, Asian Development Bank (ADB), Manila, Philippines
Huey Yee Yoong, Vice-President – National Transformation Plan Implementation, PEMANDU Associates, Greater Kuala Lumpur, Malaysia
Tim Schubert, Senior Mobility Expert, German Environmental Agency, Germany
Andrea Garcia, ICLEI EcoMobility Program Manager, ICLEI World Secretariat, Bonn, Germany 0- put at the last
Recap on the EcoMobility World Congress 2017 (Video Presentation)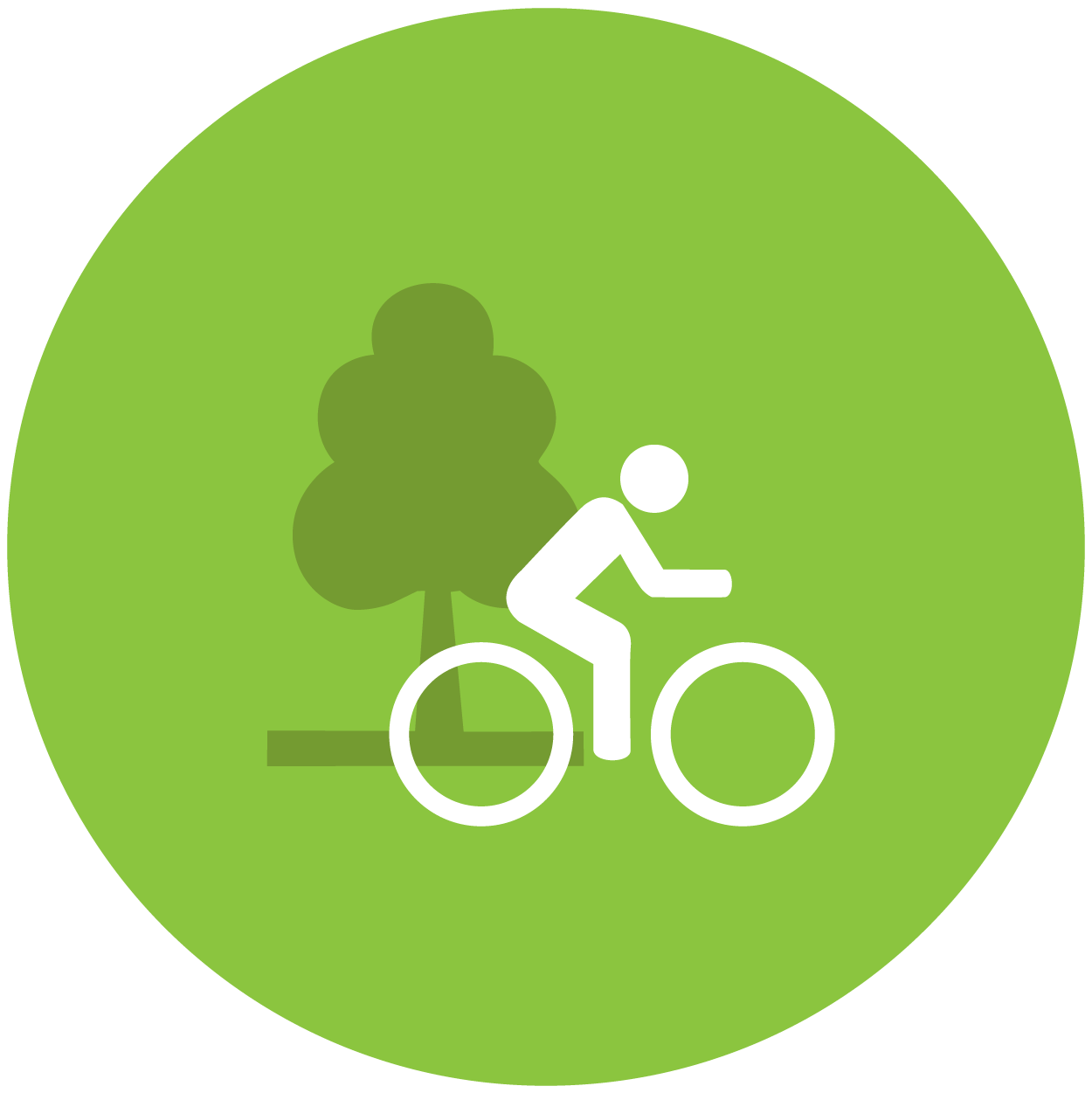 Livable
The vision of a livable city is one that is accessible, walkable, safe, affordable, and has a network of quality public spaces. A people-oriented transportation system can be a catalyst to achieving this by providing better infrastructure and re-envisioning the urban landscape. In this Congress, different sessions were discussed on creating a safer and livable city through ecomobility.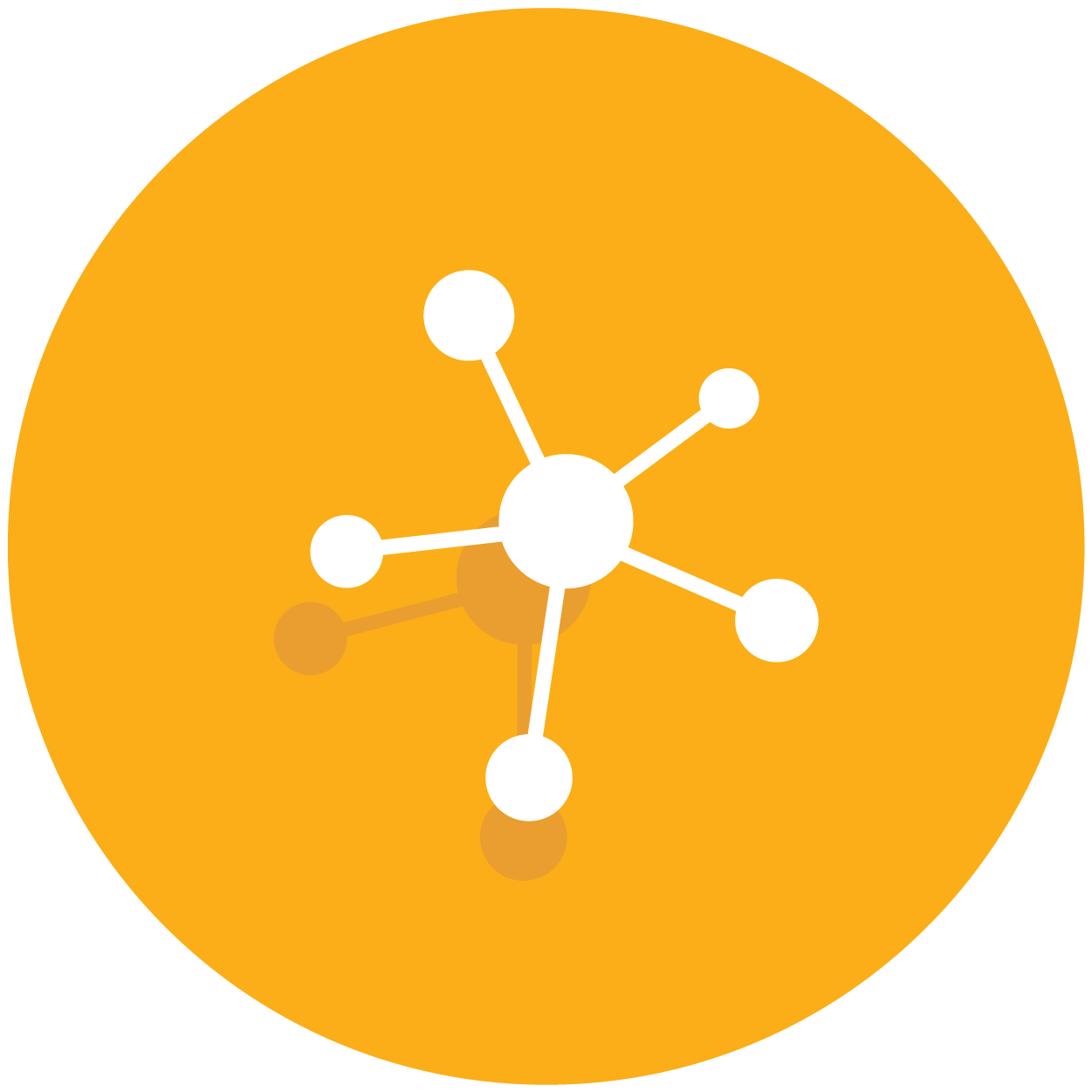 Shared
Is the mobility of the future personal or public? The success of shared mobility can be contingent upon creating the right market conditions and operational framework. Hence, policymakers and businesses are crucial in framing well-informed policy framework and financing options. The Congress offered different perspectives through plenaries and even debates.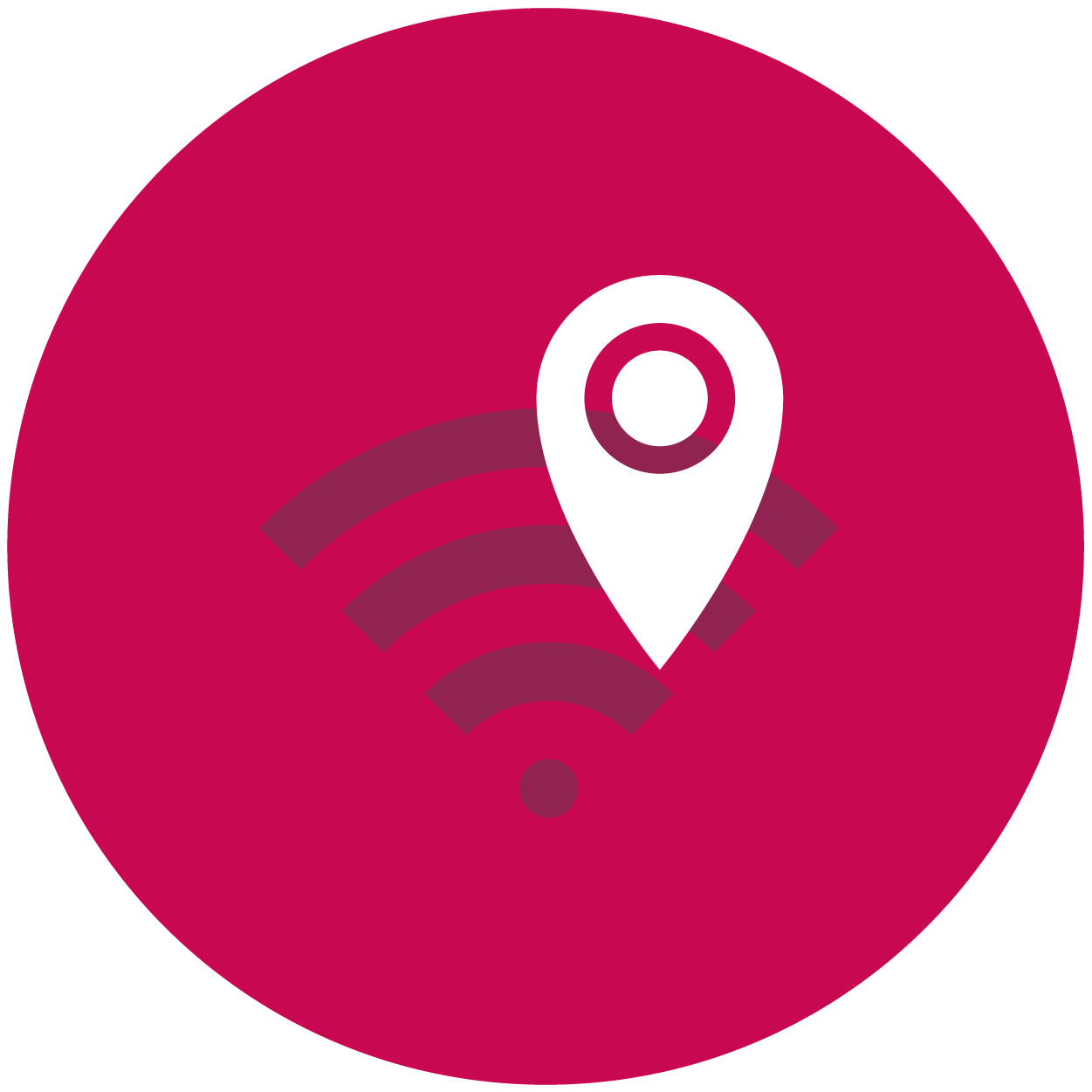 Intelligent
Intelligent mobility is an integral tool to materialising livable cities, shared and low carbon mobility. With smart applications and infrastructure, mobility has become more seamless, efficient, and flexible. Intelligent transport system (ITS) and examples of city implementation and technology were presented by the public and private sectors.
Previous EcoMobility World Congresses
---
The EcoMobility Dialogues explored ways to reduce the dominance of private automobiles in cities and to build an urban transport system that meets the needs of residents while minimizing energy consumption, emissions, material use and space requirements. The topics of the three dialogues were:
Reshaping cities for EcoMobility: Strategies and tactics
Achieving and enabling EcoMobility: New and shared forms of mobility
Making the commuting decisions safe, sustainable and popular
More information is available on the Festival website, including all available presentations from the various speakers at www.ecomobilityfestival2015.org
The Congress highlighted the importance of EcoMobility from a range of perspectives, including local leadership, social inclusion, health, future generations, and practical applications. The Congress underscored EcoMobility as an active concept – something to be applied and developed and shared. The Congress emphasized the integration, development, and promotion of active modes such as walking, cycling, wheeling, public transport and shared transport systems.
More information is available on the Congress website, including all available presentations from the various speakers. http://emwf2013.iclei.org/
Participants at the first Alliance workshop held in Changwon discussed the importance of people-friendly urban spaces. The workshop concluded that urban spaces can be safe and attractive when they are designed for people rather than automobiles. Changwon City served as the perfect host after converting some of its urban areas for exclusive pedestrian use and also dedicating a disused railroad for cycling.